Foreclosures in Fulton County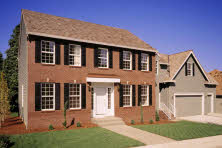 Houses that have gone back to the bank's ownership and properties in foreclosure present particular appraisal challenges.
For a property in foreclosure, you would be wise to recognize the difference between market value and a "quick disposition" assessment to know your likely charge-off liability. The professionals at Appraisals By Michael can provide both snapshots of market value for our mortgage lending clients, as well as "quick sale" forecasts that respect your time constraints.
Occupants of properties in foreclosure might be disinclined to allow an inspection of the property, thus presenting specific challenges. They may have moved out of the house already and/or ignored the care of the property for awhile - or even worse, intentionally harmed the home.
For a house that has reverted to bank owned, you likewise will be seeking a fast resolution. Regardless, you'll still want to consider three angles for figuring the value of the real estate at hand:
As Repaired. Possible market value with the work required to make the property marketable at full market value - comparable with competing properties in the area

As-is. The market value of the home without any work done to it
Quick sale. Somewhere in the middle, with minor investment in repairs - to sell the property quickly, seemingly to someone inclined to finish the job themselves
Contact us today so that we can start on your home appraisal in Atlanta.
Search Google for local Georgia Home Appraiser Appraisals By Michael
Search Yahoo for local Georgia Home Appraiser Appraisals By Michael
Search Bing for local Georgia Home Appraiser Appraisals By Michael