Legal Matters
We offer a wide variety of real estate appraisals, with experience in many types of property. Clients have used our reports and expert testimony in real estate tax disputes, divorce, ownership disputes and estate cases. In some cases our independent, unbiased supportable analysis has allowed clients to settle cases without going to court.
An appraiser must remain unbiased in performing an appraisal. However, we can consult and advise you about the strength of an appraisal presented by opposing parties. We can do additional research and analysis to support or discredit assumptions and conclusions.
We have experience to take most any type of appraisal assignment, and our appraisal values can stand up under the most severe scrutiny.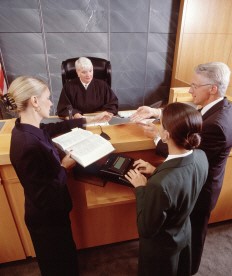 Thank you for visiting AppraisalsByMichael.com, the more information you have; the more informed you will be regarding your home. Feel free to order online or give us a call for faster and easier ordering.
Contact us today so that we can start on your home appraisal in Atlanta.
Search Google for local Georgia Home Appraiser Appraisals By Michael
Search Yahoo for local Georgia Home Appraiser Appraisals By Michael
Search Bing for local Georgia Home Appraiser Appraisals By Michael