Appraisal for Renting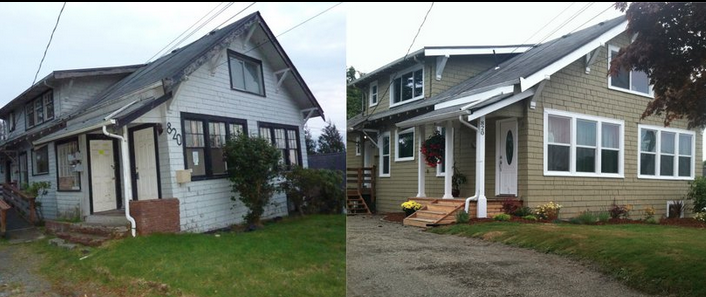 Source: snyderpritchardhomes.com


Flipping homes may seem like the more lavish option, as you instantly receive a large lump of cash. However, it is also a bigger investment in its entirety. As a landlord, you are not required to make such high quality repairs before listing your property. Potential renters are not as invested in this home as someone who is aiming to
own this property
for years to come. For this reason, Appraisals By Michael provides a well-researched account of the current value of the home as well a Rent Schedule, included in the report.
While this does not mean you should skimp on necessary repairs, it does give you a large amount of wiggle room as far things like plumbing, roofing, furnaces, etc, or other things that may come up during a home inspection. When preparing appraisal reports for individuals who plan to buy, repair and rent, Appraisals By Michael will provide a thorough report of your home's value as well a Rent Comparability Study (RCS) for your reference.
As with any valuation, what an appraiser writes on their report has a huge impact on your maximum rent potential. When selling a home, your listing price and proposed value determine the length of time spent on the market and essentially possibility of profit. In the case of renting, you will be provided with your current, As Is Value followed by a summary of your potential Rent Schedule. The Rent Comparability Study (RCS) provided by Appraisals By Michael is then explained and available for the client's future reference.
Essentially, you will be earning a steady income of monthly cash from your renters, which will add up over time in comparison to the one large bank account increase earned when flipping homes. Our appraisal will be able to give you a thorough visual for the future of your property, with the Rental Comparability Study (RCS) included in your report. You will have the opportunity to see if investing in flip-worthy repairs is worth it, as opposed to simply renting your property.




Thank you for visiting AppraisalsByMichael.com, the more information you have; the more informed you will be regarding your home. Feel free to order online or give us a call for faster and easier ordering.
Contact us today so that we can start on your home appraisal in Atlanta.
Search Google for local Georgia Home Appraiser Appraisals By Michael
Search Yahoo for local Georgia Home Appraiser Appraisals By Michael
Search Bing for local Georgia Home Appraiser Appraisals By Michael